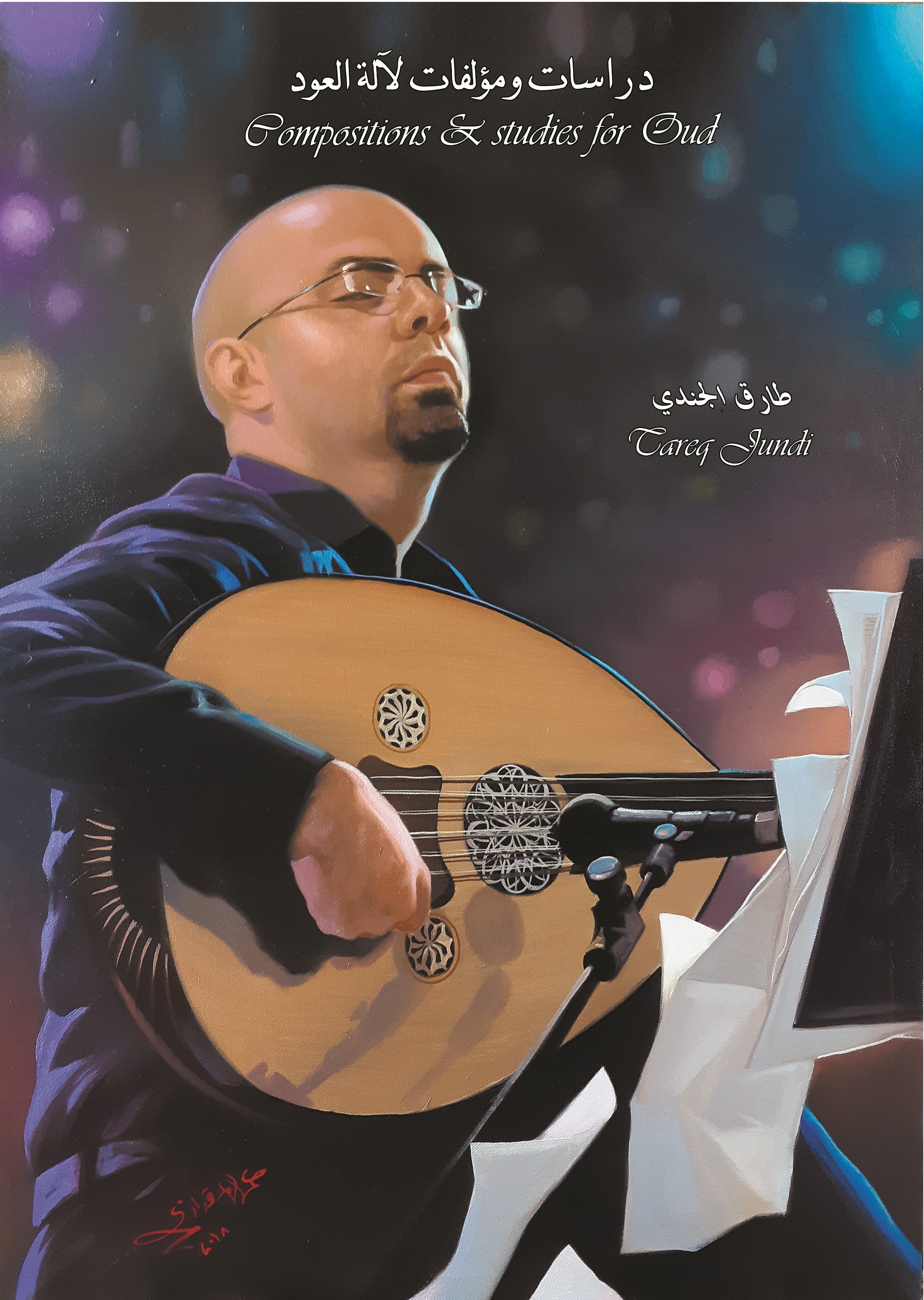 This book contains thirty musical pieces of Tareq Jundi's compositions for Oud, among free form pieces, Samais, studies and advanced technical pieces.
The compositions were written in a way that clarify the fingering, the strings used through the performance, in addition to the boundaries of the musical phrases and expressions, so that the player and the student can build a perception of the musical pieces' performance.

The idea of this work came through synchronizing the musical movement of the Oud instrument and the importance of documenting contemporary musical pieces to increase the musical inventory of this instrument.

Each piece had its own story, and was inspired by a person, place, event or composed to express a certain phase or to get over it

Note:
The player can listen to music written through my previously released albums: Bayna Bayn, Trahal, Music from Amman and Pictures, or via the following YouTube channel by typing the title of the track here